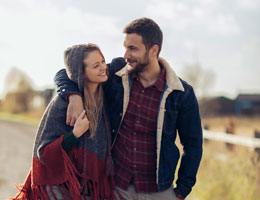 Oct. 9, 2017—The number of people with a sexually transmitted infections (STIs) hit a record high in 2016, with more than 2 million reported cases of chlamydia, gonorrhea and syphilis.
Chlamydia made up most of the cases at 1.6 million. There were also 470,000 gonorrhea cases and nearly 28,000 cases of syphilis.
The numbers come from a new report released by the Centers for Disease Control and Prevention (CDC).
Even though chlamydia, syphilis and gonorrhea can be treated with antibiotics, signs and symptoms aren't always obvious. And the diseases can cause serious health problems if they go unrecognized and untreated. All three can be transmitted during birth from an infected mother to her newborn child.
About chlamydia
Nearly half of all diagnosed chlamydia infections occur in young women. Chlamydia is a common STI that can cause permanent damage to a woman's reproductive system.
Most people with chlamydia have no signs or symptoms. Even when symptoms occur, they may not appear for weeks after infection.
In women, chlamydia may cause an abnormal vaginal discharge and a burning sensation during urination.
In men, chlamydia may cause:
A discharge from the penis.
A burning sensation during urination.
Pain and swelling in one or both testicles.
About gonorrhea
Gonorrhea cases increased among both men and women in 2016. But the biggest increase, 22 percent, was seen among men..
Gonorrhea doesn't always cause signs and symptoms in men. When it does, symptoms can include:
Burning during urination.
A white, yellow or green discharge from the penis.
Painful or swollen testicles.
Most women with gonorrhea have no or mild symptoms. These can include:
Pain or burning during urination.
Increased vaginal discharge.
Vaginal bleeding between periods.
Antibiotic resistance is making it more difficult to find medicines that can treat gonorrhea.
About syphilis
From 2015 to 2016, syphilis rates increased by 18 percent overall. In women the rate increased by 36 percent.
More than 600 babies were born infected with syphilis in 2016. This is a 28 percent increase in congenital syphilis from the previous year.
There are three stages to syphilis, with different signs and symptoms in each stage. In its primary stage, syphilis causes sores at the original site of infection. Secondary syphilis may cause a skin rash, swollen lymph nodes and fever. In its final stage, syphilis can affect the brain, heart and other organs.
How to avoid an STI
The only way to protect yourself from STIs is not to have sex. If you're sexually active, you can lower your risk of infection by:
Being in a long-term, mutually monogamous relationship with someone who doesn't have an STI.
Using latex condoms during sex.
Talk to your doctor if you think you have an STI. Use these tips to start the conversation.